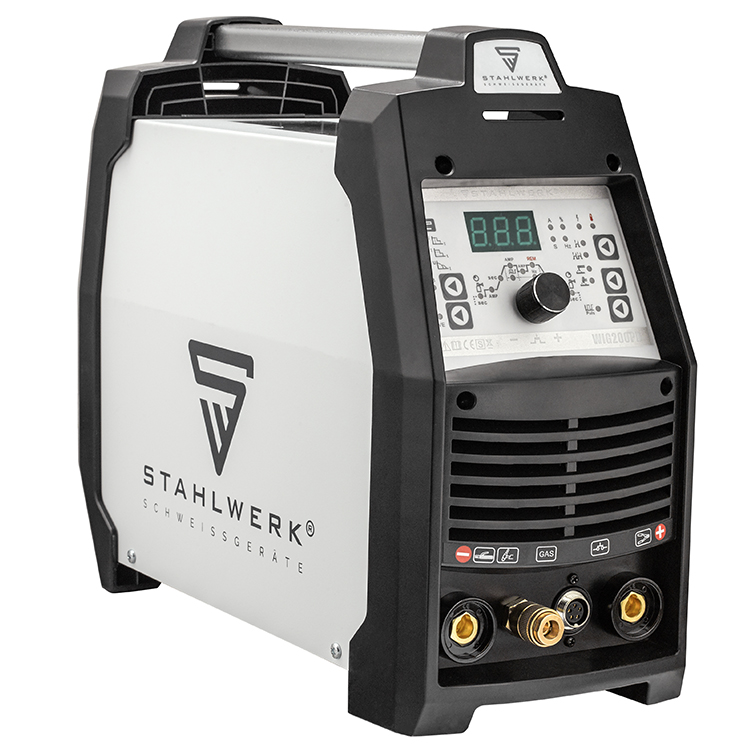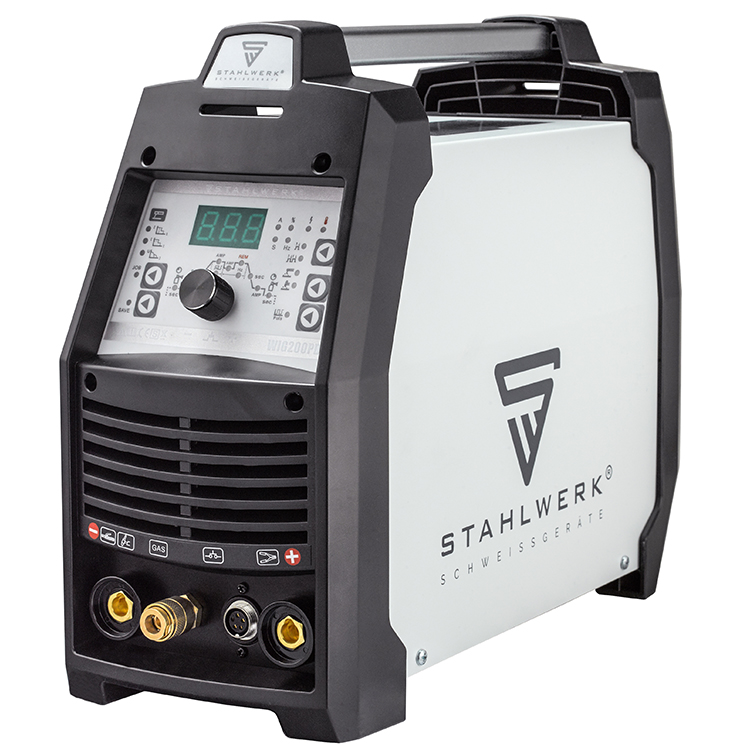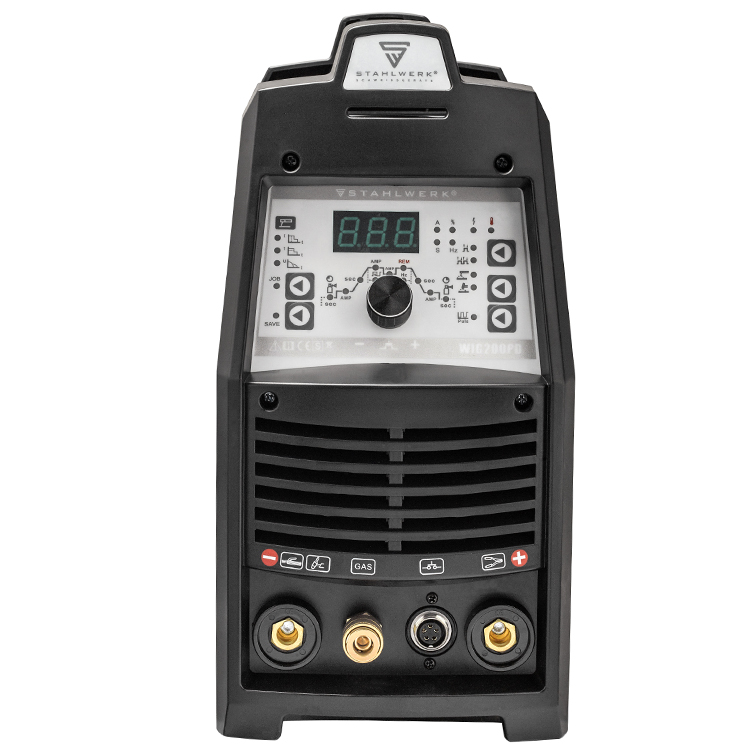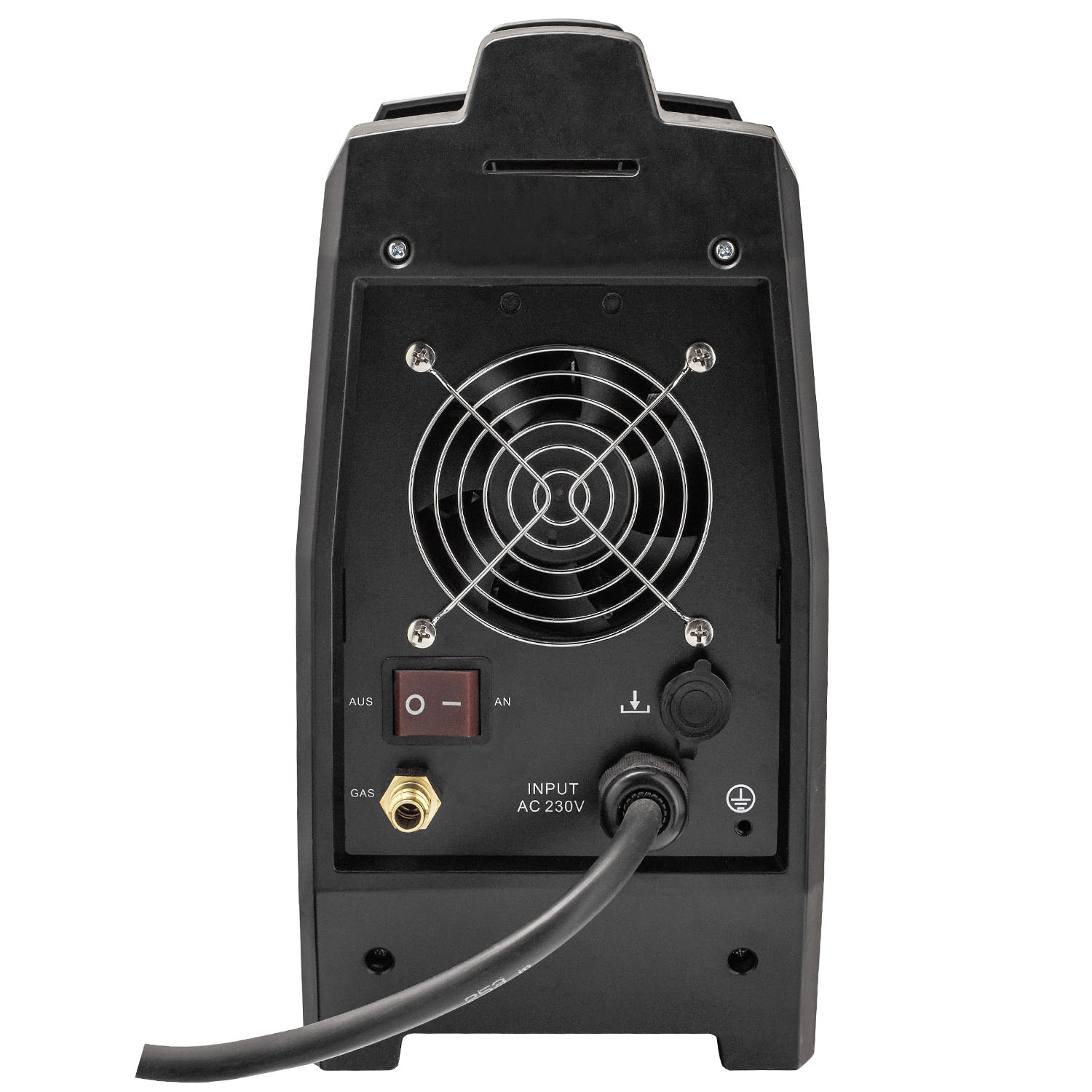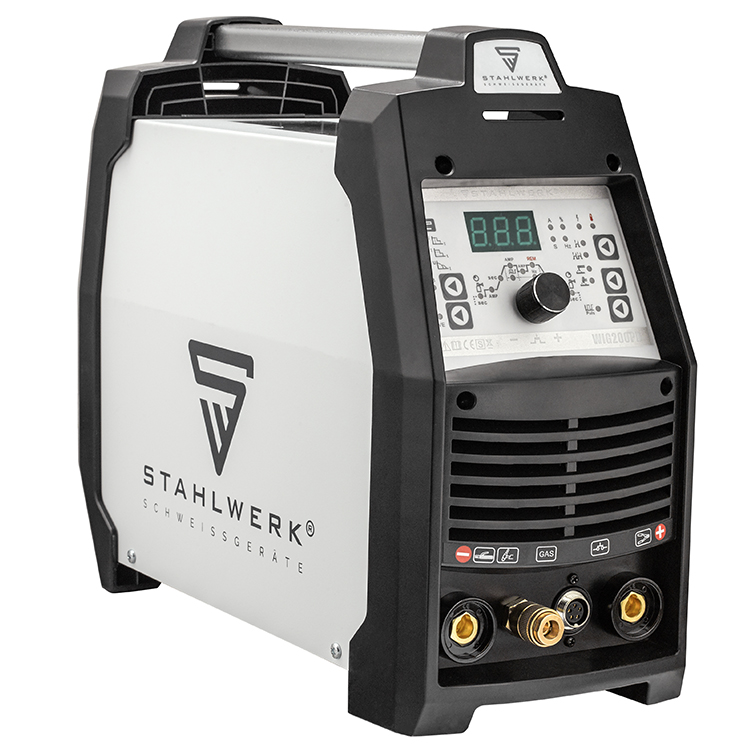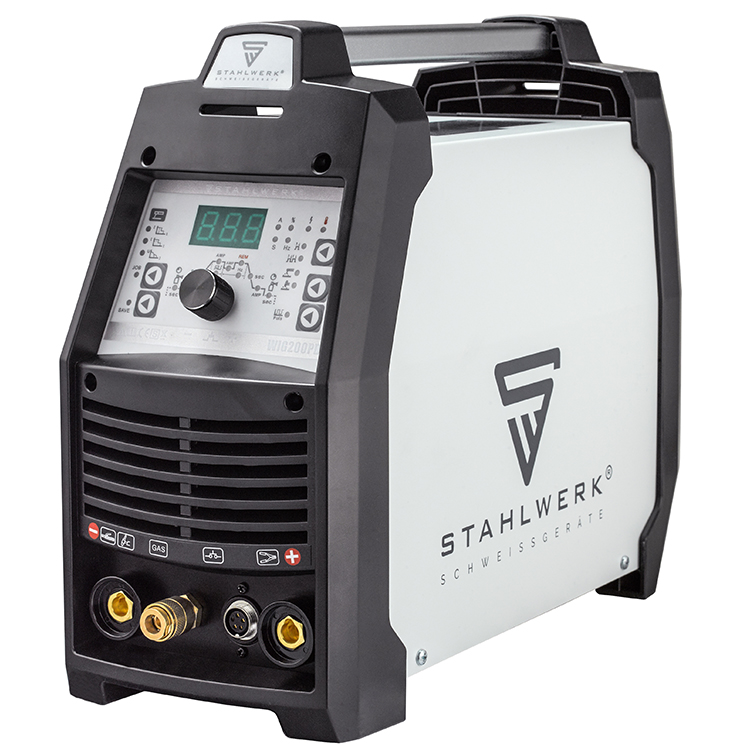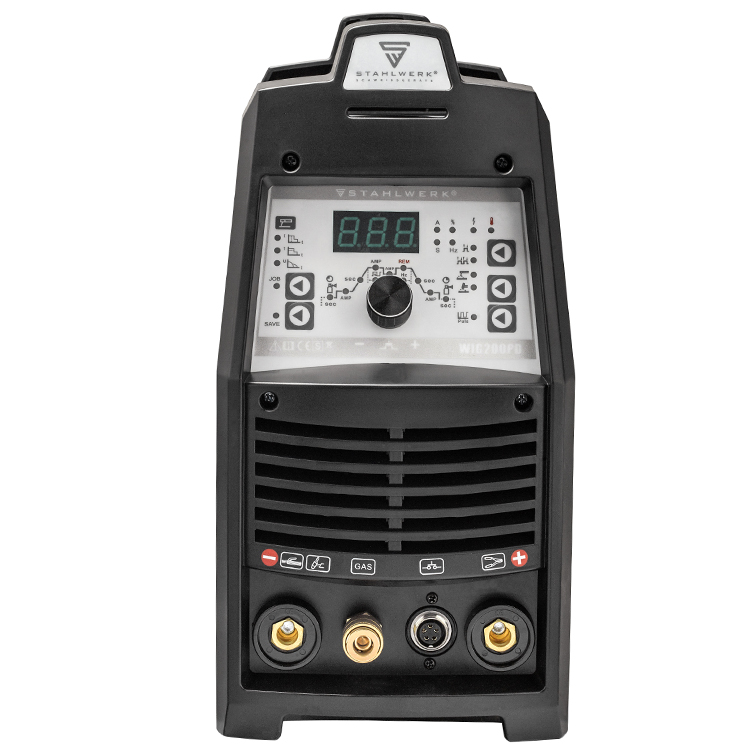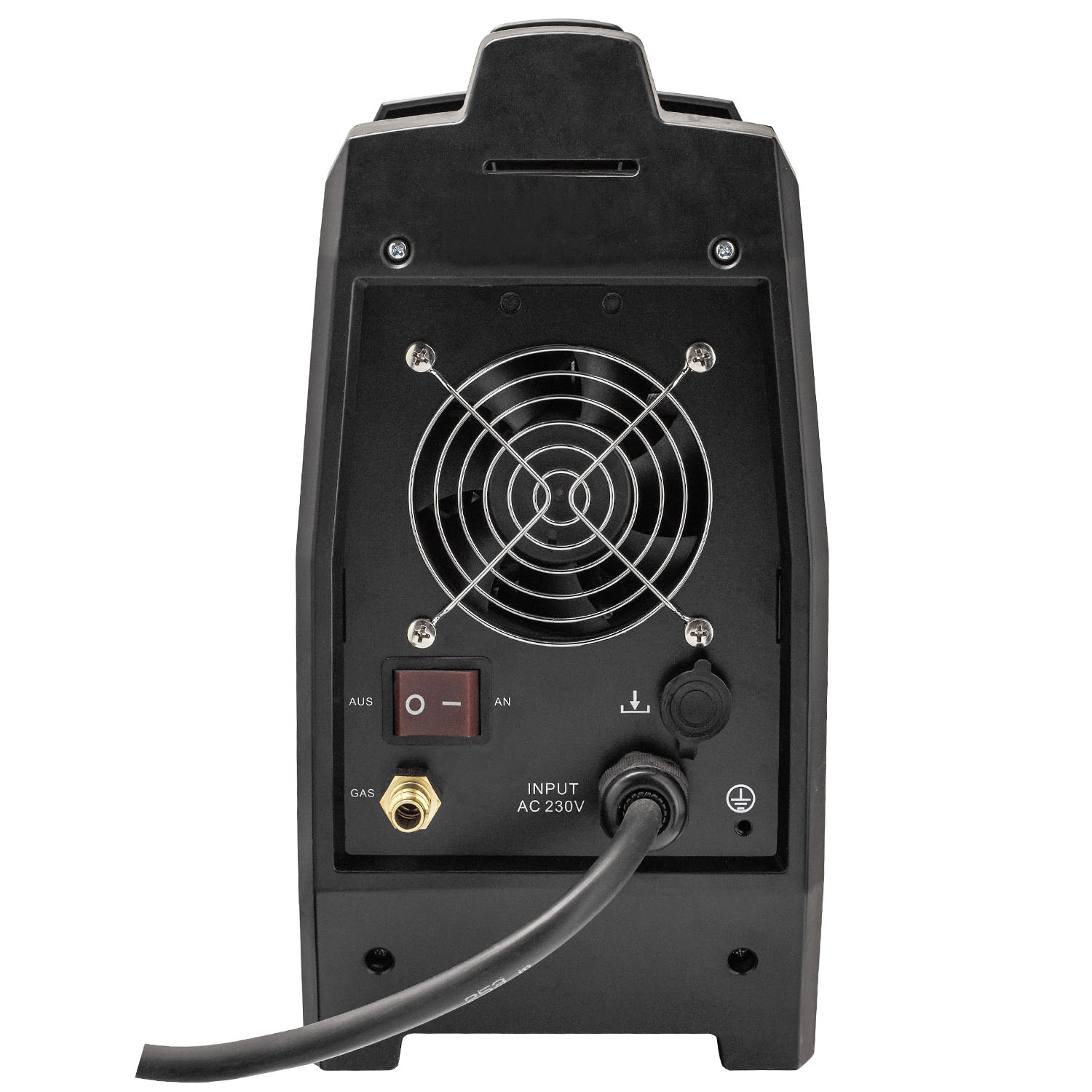 WIG 200PD
---
Digital professional welder with job storage and optimal welding properties even on thin sheets.
settings:
- DC TIG welding
- MMA / ARC Electrode Hand Welding
- TIG pulse function - pulse welding
Scope of delivery + tungsten electrodes
---
Descript of WIG 200PD
High performance in a compact design.
The Tokyo 2300 is a small yet rugged, high-performance DC TIG and stick welder designed for alloy manufacturing, process piping or complex maintenance. Accurate and refined HF ignition and the necessary control, power and performance to perform a variety of professional welding tasks reliably. Only 10.9kg heavy, the machine automatically connects to 115V or 230V (in PFC) service and has simple torch connections that allow a quick change from TIG to bar welding.

---
Important functions & device information at a glance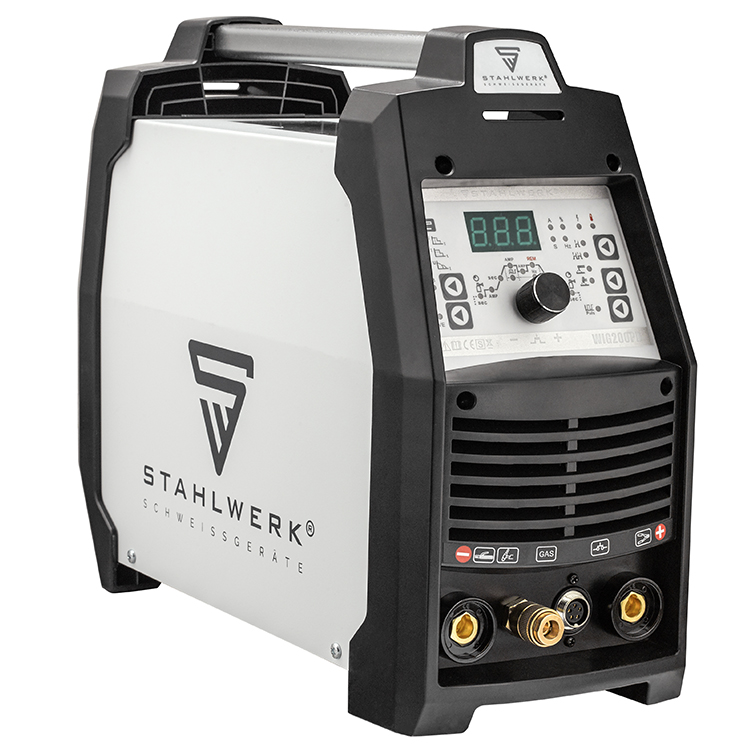 Precision Arc Performance:
♦ Pulse control:

♦ Built-in pulse functions help minimize the effect of heat on thin materials and provide a faster freeze-weld puddle for upward welding on curved surfaces such as piping. The TIG pulser also helps with moderate filler metal separation for a consistent drip load.
♦ High Frequency TIG Start :
♦ Facilitates the creation of an arc under different conditions.
♦ Improves quality by minimizing the potential for weld contamination created by tungsten inclusions in the weld.
♦ Powerful with powerful power sources at maximum output current: 200A @ 60%.
♦ Easy operation and full functions: All the necessary settings for the DC Pulse TIG welding with the device can be made via the control panel, either HF or contact ignition.
---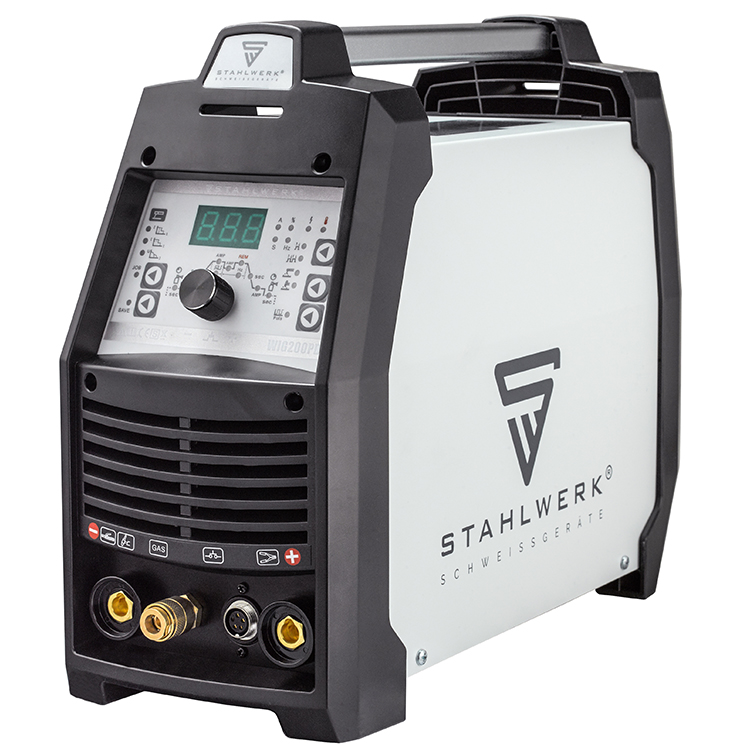 Technical specifications
Output Current TIG
10-200 A
Output Current MMA/ARC/STICK
10-200 A
Duty cycle TIG
60% bei 200 A
Duty cycle MMA/ARC/STICK
60% bei 200 A
Open circuit voltage
56 V
Protection class
IP21S
Isolation class
F
Input Voltage
230 V AC (+-15%) / 1 ~
Eingangsfrequenz
50/60 Hz
Fuse min.
16 A
Max. input current
26 A
Max. input Power
6,1 kVA
Recommended Generator-Power
> 7 kVA / 1 ~
Weight
Size L x W x H mm without Handle
Size L x W x H mm with Handle
Plug
SchuKo-Bauart CEE 7/7
Norms
IEC 60 974-1 ; CE ;S-Sign
---
Other devices from this product category