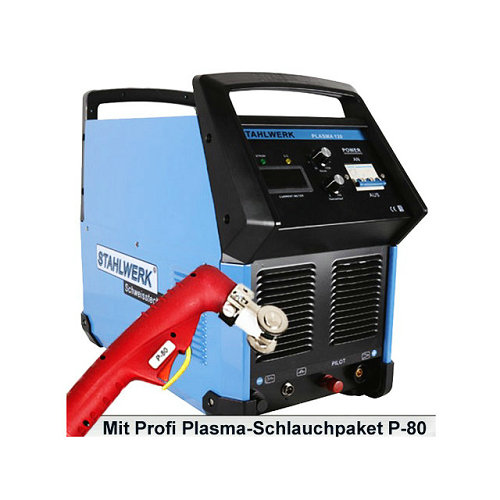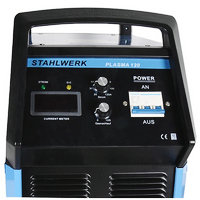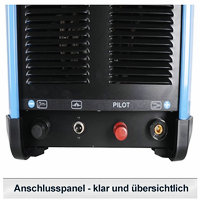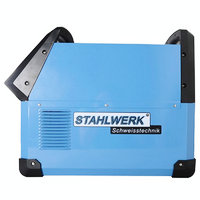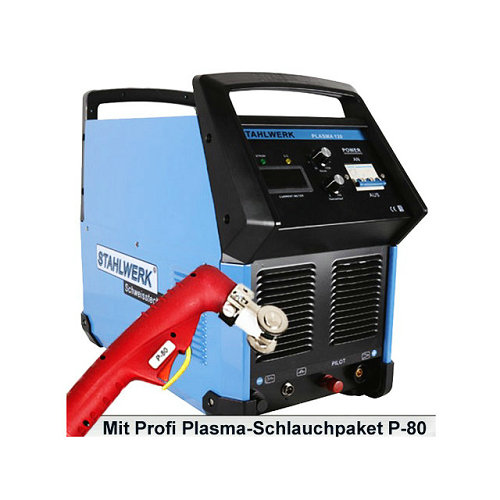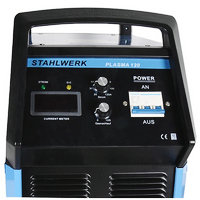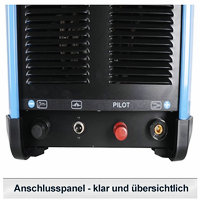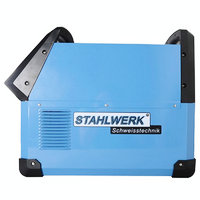 Plasma cutter CUT 120 S
---
A plasma beam which cuts through any electrically conductive metal easily
Powerful cutting speed which ensures high productivity
Clean cuts that do not need post-processing
Minimal operating costs through the use of air plasma – instead of expensive gas is compressed air used
Infinite adjustability of the cutting current of 10-120 A
No material distortion by heat - metal waste is minimized
---
Descript of Plasma cutter CUT 120 S
A PROFESSIONAL DEVICE FOR DAILY USE
STABILITY FOR MAXIMUM POWER - CUTTING POWER UP TO 40 mm !!!
A plasma beam which cuts through any electrically conductive metal easily
Powerful cutting speed which ensures high productivity
Clean cuts that do not need post-processing
Minimal operating costs through the use of air plasma – instead of expensive gas is compressed air used
Infinite adjustability of the cutting current of 10-120 A
No material distortion by heat - metal waste is minimized
Easy to understand operating concepts for each choice of particular setting, so you can Concentrate fully on your cutting task
Maximum energy density with minimal heat distortion
Easy handling and low thermal expansion
Intelligent housing design with optimized air exchange
Powerful, high duty cycle of 60% at 120 amps
Quickly cooling ventilator allows a exploitation of maximum power
The plasma cutter CUT 120 S has the most advanced MOSFET inverter technology (Toshiba).The resulting special properties such as high speed and precision of control give the devices their excellent quality when cutting.
The CUT 120 S is for industry, crafts and private gardening optimally suited. In the last 8 years, more than 5,000 STAHLWERK plasma devices were used in different work situations..Easy use, stability and accuracy guarantee a cutting at the highest level.
The device comes complete operational. You need only connect the compressor. The compressor is not included. The power connector is installed by us. All you need is a 16A fuse.
Consulting - Service - Instruction - Help
Service is a top priority. Each customer has his own personal account manager, who support the customer in the execution of his appointment or assist him for questions and advice. The customer is served during and after the warranty period from us. In case of problems, call us, we are always available. You are also welcome to visit us. Our motivated team will always find a positive solution for you. Take advantage from our services. Everyone is welcome to test our equipment in detail under the guidance of our experts.
---
Important functions & device information at a glance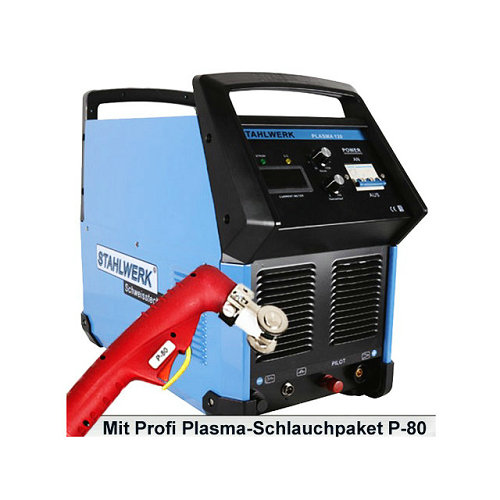 Switch on the hand grip (similar models work with cable ties).
Digital display
Cutting power up to 40 mm, depending on material:
- Construction steel up to 40 mm
- V2A or V4A up to 30 mm
- Aluminium up to 25 mm
You have to cut material? Visit us and we will demonstrate the power of CUT 120 S!
The device works at a high frequency ignition in contact with the workpiece, (advantage: more precise and faster cutting)
PILOT arc
Small cutting width
High cutting speed
CNC suited
Good cutting quality
High quality nozzle and electrodes
Duty cycle 60% at 120A
Duty cycle 100% at 90A
Infinite adjustability of the cutting current of 10 - 120 A
By the small deformation thin sheets can immediately be re-welded together
Accurate and very stable arc. Perfect for cutting oil tanks, tubs, chassis or similar body. (Good alternative to disc grinder)
The device is ready to use immediately at deliver
The inverter technology also allows an enormous weight and volume reduction both the transformer as well the balance resistance. Thus, it is possible to develop a device which with a
professional power and despite its stable and solid processing weighs only 28 kg. Similar devices have usually a weight of 50-60 kg.
With the CUT 120 S, you can easily cut all conductive metals such as standard steel, copper, stainless steel, brass, aluminum, titanium, etc. An air compressor with at least 7.5 bar is required. (No more expensive gas). A commercial compressor is enough. Please pay attention to the power.
---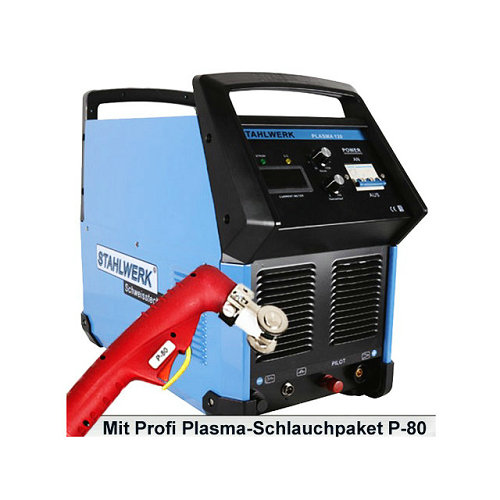 | | |
| --- | --- |
| Rated voltage | AC 400 V |
| Input frequency | 50/60 Hz |
| Power capacity | 7,5 KVA |
| Duty cycle at 120 A | 60% |
| Duty cycle at 90 A | 100% |
| Display of output current | 10 - 120 A |
| Fuse | 16 A |
| Weight | 28 kg |
| Dimensions | 485 x 255 x 455 mm |
| Cutting power | 40 mm |
| Air flow | mind. 180 L/min |
---
Other devices from this product category