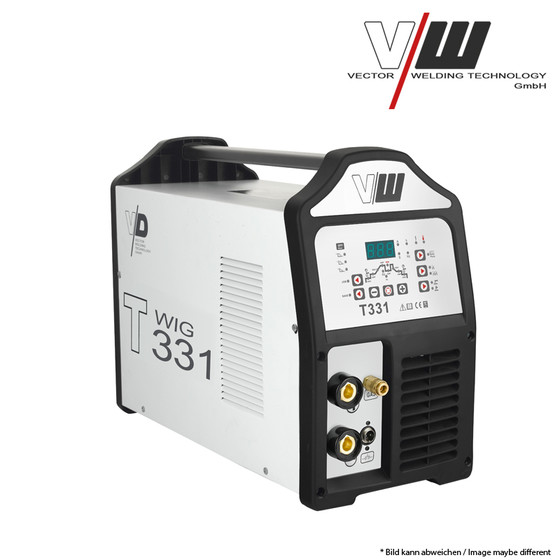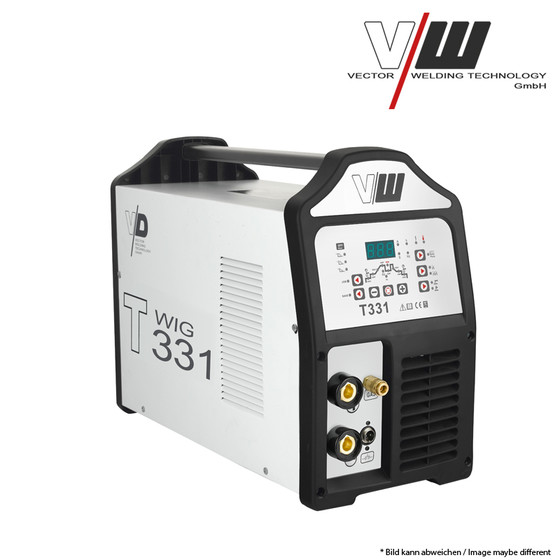 VECTOR Digital Welding machine DC TIG T331 Puls Inverter TIG ARC MMA STICK Electrode
---
Our Vector Digital welding machine device for challenging tasks. AC/DC TIG T331 Plus Inverter TIG ARC MMA STICK Electrode DC TIG 300 A, Puls, MMA, TIG Puls, MMA/STICK 300 A, IGBT (Infineon)
---
Descript of VECTOR Digital Welding machine DC TIG T331 Puls Inverter TIG ARC MMA STICK Electrode
DC equipment for industrial applications.
T331 has become an industrial standard for many users, offerred precise welding performance and with 60% heavy duty cycle from power sources at maximum output current. Easy operation and full functions: From the control panel allowing fast adjustment of all necessary controls for DC Pulse TIG welding with either HF or contact ignition. It?s also very convenient to store or call out the welding parameters from the memory channels from Job and Save button.

---
Important functions & device information at a glance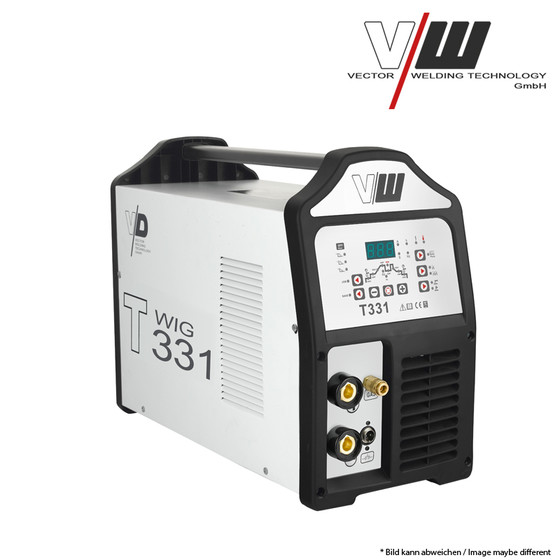 Specialist Features
♦ Pulse control:Built in pulsing functions help minimize heat input on thin materials,and provide for a faster freezing weld puddle for uphill welding on curved surfaces such as process piping. The TIG pulser also helps moderate filler metal deposition for consistent bead appearance.

♦ High-frequency TIG starting:Makes it easy to establish an arc under a variety of conditions.Enhances quality by minimizing the potential for weld contamination created by tungsten inclusions in the weld.
♦ Hot Start Function reliably ignites the electrode and melts perfectly to ensure the best quality even at the start of the seam.
♦ Arc Force makes it easier to weld large-drop melting electrode types at low current strengths with a short arc in particular.
♦ Built-in water-cooling unit offers a safe operation at high temperatures and during extended duty cycles.
♦ Fast Spot Arc system simply controls the spot arc parameter and offers a stable arc.
♦ 4T Trigger Hold allows to hold the present current by user until press the trigger again.
♦ Fast, precise, clean arc ignition and arc ending.
♦ 9 channels memory capacity.
---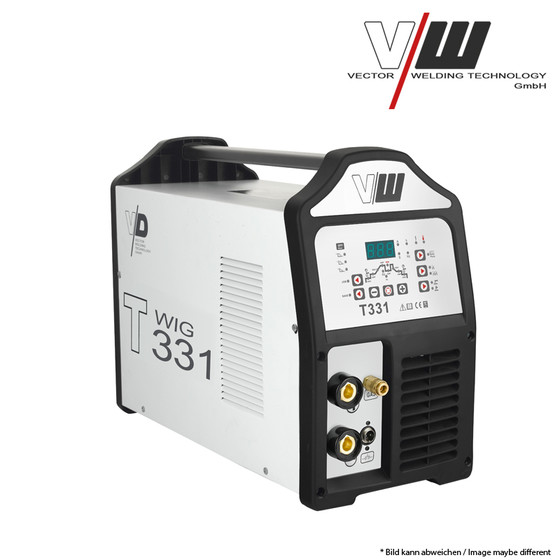 Technical specifications
Weight
19.6 kg
Power Source Dimensions
H515mmxW220mmxD380mm
Cooling
Fan Cooled
Welder Type
Inverter Power Source
European Standards
EN 60974-1 / IEC 60974-1
Number of Phases
3
Nominal Supply Voltage
400V +/- 15%
Nominal Supply Frequency
50/60Hz
Welding Current Range (DC STICK Mode)
30-250A
Welding Current Range (DC TIG Mode)
10-300A
Effective Input Current /STICK /TIG
8.6A
Maximum Input Current/STICK/ TIG
13.7A
Single Phase Generator Requirement
14.2KVA
STICK (MMA) Welding Output, 40oC, 10 min.
250A @ 40%, 30V / 158A @ 100%, 26.3V
TIG (GTAW) Welding Output, 40oC, 10 min.
300A @ 40%, 22V / 190A @ 100%, 17.6V
Open circuit voltage
70.0-80.0V DC
Protection Class
IP23S
---
Other devices from this product category